Iftikhar Rana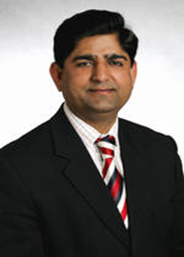 Iftikhar Rana has an MBA in Finance and IT from UTS, a Bachelor of Arts majoring in economics (Jama University of Karachi, Pakistan) and a Diploma in Computer Science.
Currently director of Rana & Khan Property Group Pty Ltd trading as Western Real Estate and Centor Development Pty Ltd. He was formerly director of Electus Homes P/L. These companies provide real estate agency services and are involved in real estate development. As their CEO, Mr Rana has been behind many successful many successful commercial and residential property developments.
Selected by Commonwealth Bank Mortgage Innovation to join its team as Principal Manager for the Parramatta area exclusively from 2005, He remained with the CBA team untill 2007 when he established his own business operation under the umbrella of Rana finance Group. Prior to this he held a number of responsible positions with CBA, ANZ and Aussie Home Loans. During his involvement with these various financial organisations, he facilitated the provision of a range of services including construction finance, commercial loans, home loans, personal loans, leasing and hisre prchase agreements.
As the President of the Pakistan Australia Business Council (PABC), Mr. Rana has a strong empathy for both Pakistan and Australia. He understands the special requirements of the Sydney community when it comes to lending, financial management and foreign investment.
With his outstanding academic achievements and wealth of experiance in running large successful Australia financial and real estate corporations, Mr Rana offers the team essential high-level experiance required to grow Citlink Finance.
Kashif Amjad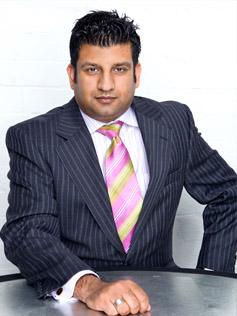 Kashif Amjad is the Managing Director Slimtel, an Australian MVNO delivered on the Vodafone Network and a partner and consultant for MVNO's overseas.
For the past 5 years Kashif established Slimtel into one of Australia's innovators and was able to implement product concepts such as calling overseas for the price of a local call from a mobile and profitable tariff plans that protected users who used their phones a lot outside their normal spend without penalty. Slimtel is a postpaid MVNO with no contracts as well as introducing $0 spend plans.
Kashif has guided Slimtel to win several awards for its tariffs plans including the key Gold First Prize Award in the Money Magazine Best of the Best 2008 for the Best High User Tariff, and now several large organizations, embassies and other government departments with the one of the lowest complaint rates per user from the Telecommunications Industry Ombudsman
Slimtel has now expanded into Landline with Telstra, Broadband with AAPT, VOIP, IPTV via FetchTV and Wireless data. Kashif is also a writer for research house Mind Commerce and wrote his first paper capturing the MVNO Opportunity: MVNO Market and Product Development. Kashif is a regular feature on the global stage as an in demand speaker on the topic of telecommunications.
Kashif also plays an active part in the Pakistan Australian community to build better relations between the two countries as a Trustee for the Young Pakistan Association of Australia and Senior Vice President of the Pakistan Australia Business Council. Kashif often hosts dinners and comperes, and MC's many community events. Kashif is also an accomplished actor appearing as the face of Indian Premier League for the inaugural season in Australia, SBS Swift and Shift Couriers and several commercials for large brands such as ABC, Commonwealth Bank, Campbell Soup and Slimtel. He is affectionately known as KON (King of Networking) by his peers due to his vast and varied network of friends and contacts. Kashif is also a very keen social networker with over 25,000 fans on his Facebook fan page www.facebook.com/kashif.m.amjad, on Twitter he can be followed on www.twitter.com/kashifamjad and on Linked In http://au.linkedin.com/in/kashifamjad
Kashif is a brand ambassador for BMW Sydney and Pacers Cricket Academy.
Sadaqat Siddiq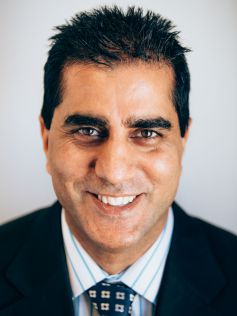 Following a highly successful career in information Technology management and B2B e-commerce solutions for LVMH Australia/NZ from 1998 to 2004, and prior to that over 12 years of management experience for various blue chip Australian / International companies as an IT Manager, Mr. Siddiq offers Citilink Finance the unique skills required to create state of the art products and services driven by technology and expertise.
Throughout his career Mr. Siddiq has introduced and deployed many successful Australian company start-ups for International parents. Dealing regularly with principals' overseas and local management provides a history of invaluable experience essential to the current operation.
With a Bachelor of Science Degree from Punjab University, Pakistan, and numerous IT development, programming and business qualifications in Australia, Mr. Siddiq is well equipped to support the management team with sage advice on technology and general business issues.
A proven business performer and successful example for local business persons, Mr. Siddiq is currently also managing director of Cheetah Security Services Pty Limited a leading private company and provider of security services to Australian corporations.
Further to the above, he is deeply committed to the Pakistan/Australian business community and is General Secretary of the Pakistan Australia Business Council (PABC) – a not for profit organisation – which is primarily focussed on encouraging both cultural and trading relations between Australia and Pakistan through mentoring and advice.